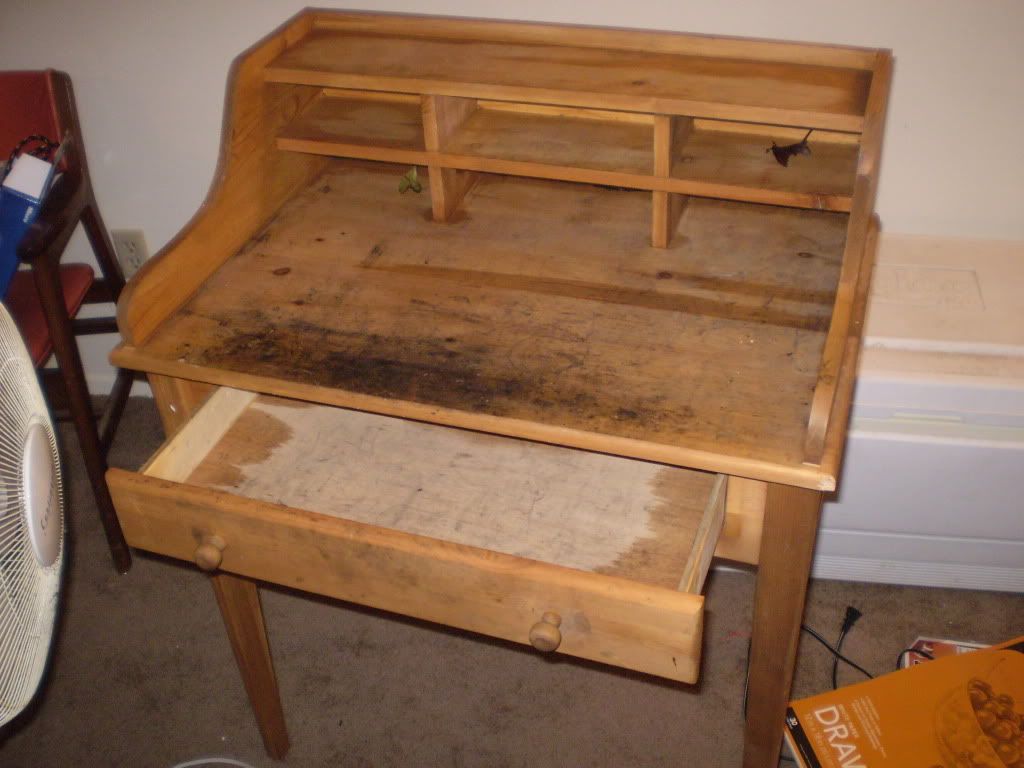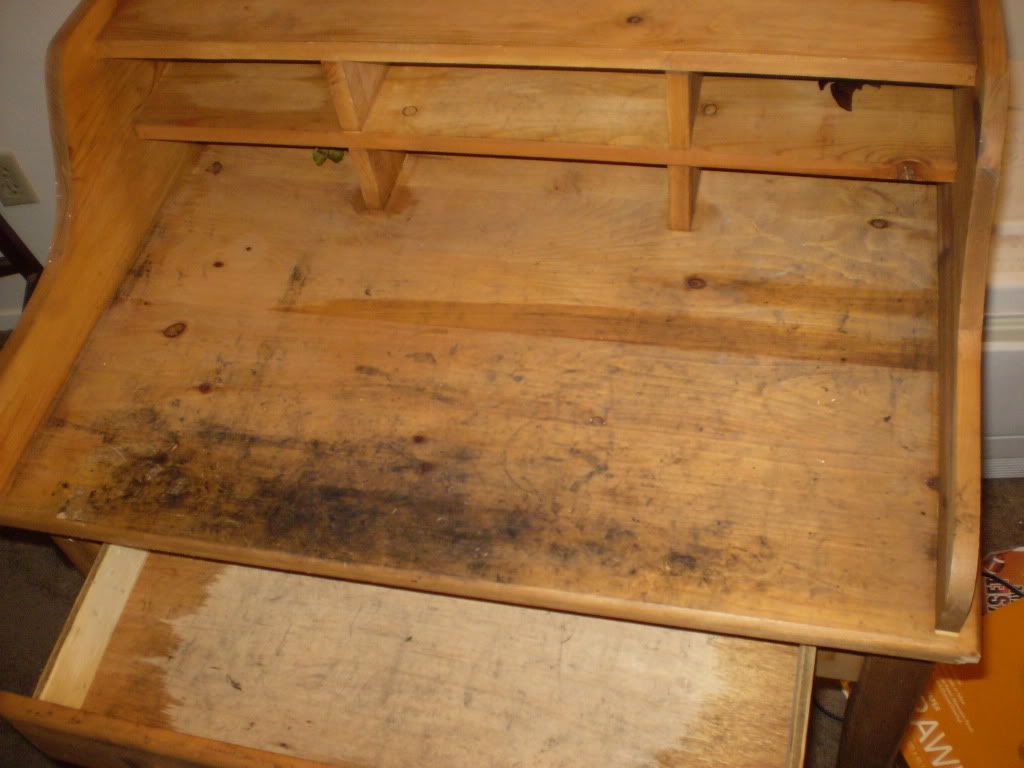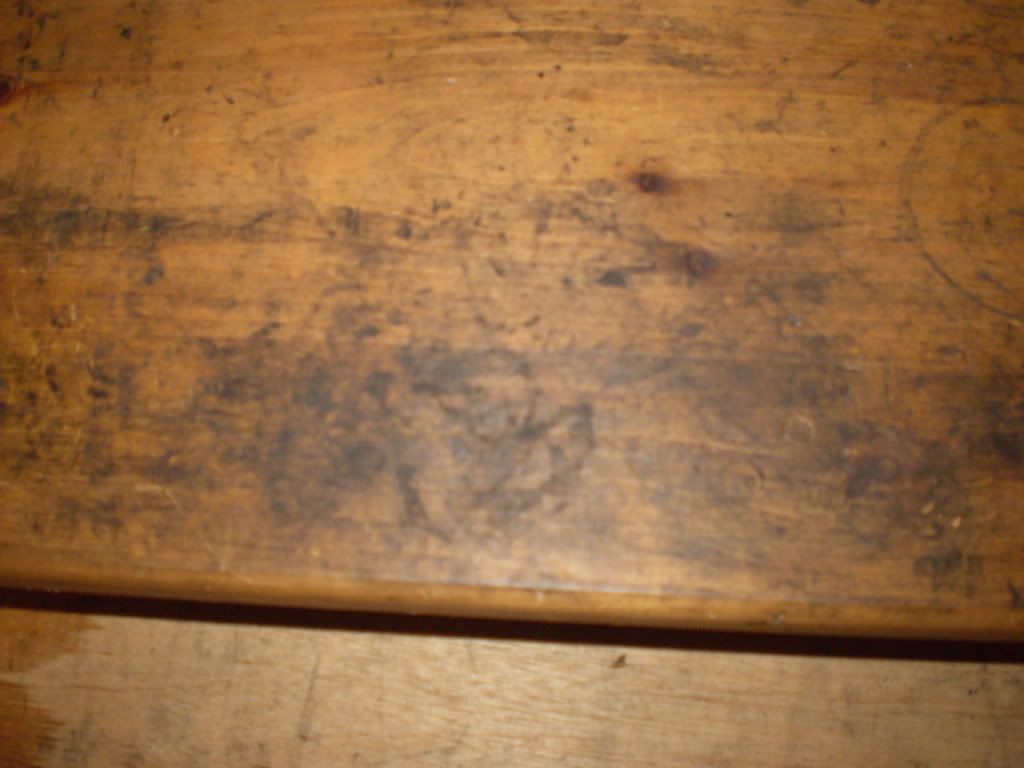 (The pictures were taken before it had dried completely, as it had been raining a little when I found the piece. But it's all dry now.)
I figure they're from someone using the desk without varnishing it, and getting their sweat and so on all over it. Anyway... So I'm wondering, how to clean these stains? I figure a belt sander ought to do it, but 1. I'm hoping for a better way, and 2. I don't own a belt sander, don't know anyone who does, and I am not going to buy one just for this. If there's another way to clean it, with some chemical or something or just soap and water, I'd love to hear it. If not, I'm wondering if I could rent a belt sander from someplace. Though I suppose I could always get sandpaper.
Anyway, please and thanks for any tips you might have. They'll be greatly appreciated! I hope to clean it up and then varnish it, as it's in perfect shape otherwise.
Crossposted from
http://fayanora.dreamwidth.org
Tags:
The Djao'Mor'Terra Collective