THE DJAO'MOR'TERRA COLLECTIVE: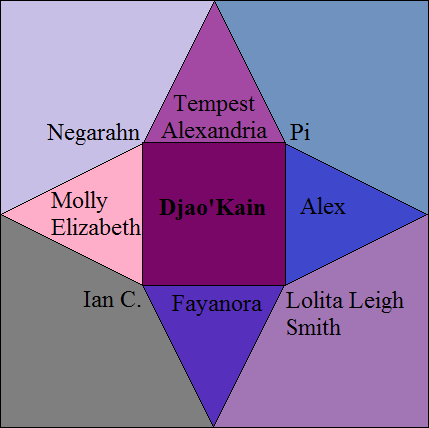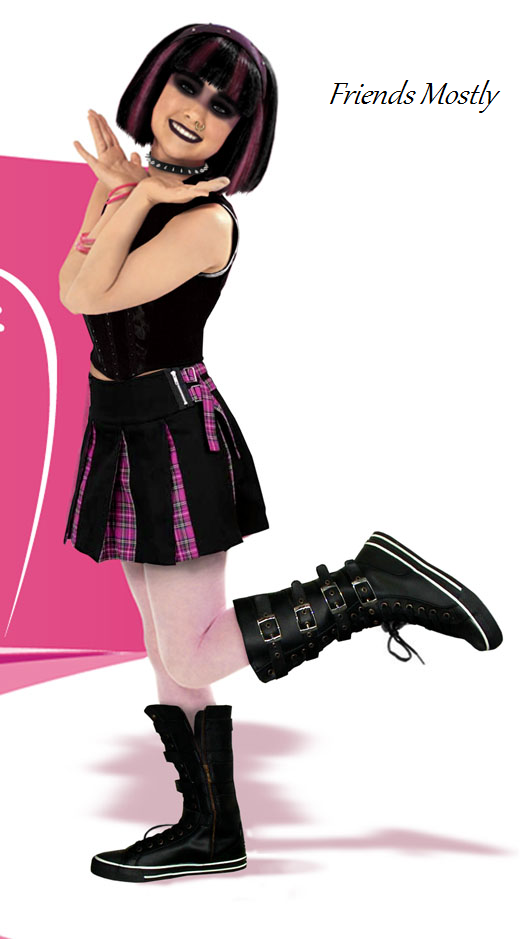 Friends mostly! I still do a lot of public posts, but non-friends are screened by default.
Make sure to read this first: http://fayanora.livejournal.com/838343.html
Buy my book! (science fiction)
Buy my dad's book! (nonfiction)
(
for existing friends
Collapse
)
(Click the picture to get at least an idea of the meanings. Only "ingenuus memes" are defined there yet. That and the opposites of the others.)
Friends mostly. Mainly means there's a bunch of content friends-locked. Also, non-friends and anonymous posters are screened by default. If you are an ass in your comments, your comments will be deleted.
Comment to be added. And if you're an old friend getting a new LJ, let me know that information.
Friending must-knows:
1. I do not tolerate myself or my friends being made fun of for any reason. If I find you have done this, you will be unfriended and banned.
2. I NEVER do friend-culls. If you find you've been banned, it's either a mistake or for the above reason. If you believe it to be a mistake, let me know.
Also, there are three stages here:
1. There's an "Acquaintances" filter, for people I don't know very well. Not much more they get to see than public does, but some things. If you never see any friends-locked entries here, let me know. It seems I have to add people to the Acquaintances filter.
2. Friends - They see the most.
3. Multiplicity - Ask me about this one. It's got the most personal stuff of mine.
One last thing: Unless you're a friend, your comments to all posts will be screened.
(
Fun stuff and more information.
Collapse
)
Peace;
---Fay
Join the magick
and join the posting contest!
Communities of mine:
wtf_humans
- Something in the world making it hard to have hope for humanity? Post it here!
ljswritersblock
- Need something to write about? Then visit this archive community with over 500 Writer's Blocks archived!
kohrain_vwon
- Cast a prayer into the aether, or post prayer requests, regardless of your spiritual/religious path.
omni_magick
- For all practitioners of magick, regardless of their path.
nocturnaproject
- Towards the founding of a city specifically for nocturnal folks!
nonsense_poems
- Post or discuss nonsense poems and poetry!
cyberfunded/crowdfunded creativity project
,
Ye Olde Goldyn Appyl Presse
. Just specify which particular sub-project of the YOGAP project you wish to fund. Anything not specified will go to the general fund, to be used for any one of the sub-projects.
If I am pimping a project that is already done, I will tell you in the pimping post what project it is. :-)
Nota bene: This button doubles as my "emergency donate" button because I'm too lazy to go back and change it. Any donations not specified as going to a particular project will go to the YOGAP general fund.
Hello! This is where you can donate to my
Current Location:

home

Current Mood:

worried
Then as if that wasn't bad enough, their hands are pressed together, and I had to look up pictures of hands in prayer to get an idea how to draw that, and that bit took over an hour. At one point I got so frustrated that I amused myself for several minutes by going "WoooooOOOoo I can draw hands!" and throwing in there the most ridiculous cartoony, squiggly hands possible, hitting undo, and doing something even more ridiculous. A lot of them were just squiggly lines, more like broccoli than hands. I got a real laugh out of doing that.
Still, I finally got frustrated enough with the picture that I gave up for the day, which is good. Because when things go well for me in drawing, I can do it for like 8 hours straight without stopping, but if it gives me a hard time like it did today... well, let's just say I was more exhausted by the three hours of drawing I did today than I've been from some of my eight-hour drawing sessions.
Though unlike my last drawing project, which I've not really shown anyone even though I'm very proud of it, and have only used it for an icon so far. (On LJ, it should be the default right now), this current one is one I will be sharing with others once I finish it, because it's about Gay Pride and Trans Pride.
This was cross-posted from
http://fayanora.dreamwidth.org/1313357.html
You can comment either here or there.
Coming home from Pride Saturday, I had this great idea for a drawing. I finally got started on it today, but after several hours of working on it, I gave up for the day because it's kicking my ass harder than pictures usually do. It's a particularly difficult drawing because it has two people in profile, and I loathe and detest drawing in profile, because I suck at it. Even with pictures to use as models, I suck at it. I can do it, it just takes about 100 times more erasures, undos, and tries/redraws to get it right. And trying to get their faces to line up with one another, when they're so far apart, is extremely difficult. Oh, and I got the first person done really well, but the other one still looks like a child drew it.
Current Mood:

aggravated